How to write a maid of honor toast
The words make the wedding. No matter how gorgeous the cake or flowers are, it's the toasts that fill the day with heart. Here's how to create an unforgettable start to the celebration.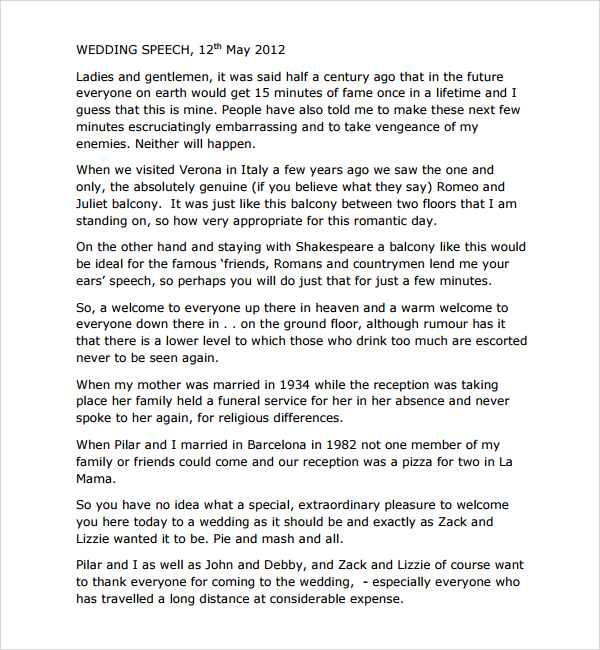 DO open with who you are and how you know the bride. DO share a brief story on what you love most about the bride. Talk about positive attributes, such as how she lights up any room and is the first one to help a friend in need.
And this is where your funny story comes in, like how she started to use some of his catchphrases: Yes, Jen dated some clunkers, but you can save that for the bachelorette party roast. DO focus on addressing both the bride and groom in your speech, not just the bride.
Guard youself against using too many "I's" and "me's. Even if this is your style of joking around, skip the inside jokes. A lifetime of love and joy, surrounded by family and friends who love them, for all of their wishes to come true and a life of ease and abundance.
You don't want your ending to be anti-climactic. DON'T forget to prepare your closer. Too many toast-givers tend to ramble on and on, spinning their wheels for a clincher at the end Write out what you plan to say in phrasesnot word-for-word. Having blocks of text in front of you gets you to speak more naturally than if you were to read stiffly from complete sentences on a page.
No one likes to listen to anyone drone on and on and on. Just a minute perhaps a few seconds moreis all you need to deliver the perfect toast. Read your toast out loud to yourselfas well as a friend, to pluck out any awkward spots or tongue twisters.
Speak a little more slowly than you normally would. When people get nervous, they tend to talk super fast, which is when flubs and stammers happen. If looking at them directly makes you nervous, direct your gaze over the guests' heads and naturally look from side to side in sweeping glances, not locking eyes with anyone in particular.
As spokesperson of the bridal party, it's your job to say lovely things about the bride.
But don't forget about those who co-planned the shower with you: Start your speech off by paying tribute to the bridesmaids and moms. This is the time when you can share cute inside jokes about you and the bride. Her future mother-in-law is in the house, after all!